Calling all wing lovers and flavor enthusiasts! National Chicken Wing Day is just around the corner, and Charleys Cheesesteaks and Wings is gearing up for an epic celebration. On July 29th, we invite you to join us as we pay tribute to everyone's favorite saucy and savory delight – the chicken wing!
Triple Points for Rewards Members!
At Charleys, we believe in rewarding our loyal customers, and what better way to do that than on a special day like National Chicken Wing Day? If you're a member of our Rewards program, you're in for a treat! On July 29th, with the purchase of any of our delectable chicken wing offerings, you will earn triple points for every dollar spent. Don't forget – when you earn 100 points, you'll get a $5 reward in the app!) It's the perfect opportunity to savor the flavors you love while earning rewards for future cravings.
If you haven't joined our Rewards program yet, fear not! Signing up is quick, easy, and completely free. Simply visit follow the Sign Up prompts on charleys.com or download our mobile app, create an account, and start earning points with every mouthwatering bite.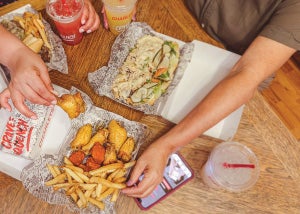 Exclusive Wing Offer on 7/29/2023
As if triple points weren't enough, we have another delightful surprise for all our customers on National Chicken Wing Day. On this special occasion, we're offering an exclusive suprise deal on our wings that you won't be able to resist. Whether you prefer them traditional, boneless, or with our signature sauces, you can enjoy a generous discount on your wing order, available exclusively on July 29th.
How to Get Your Exclusive Wing Offer on 7/29/2023
Download the Charleys Rewards app or create an acocunt up at charleys.com. Favorite a Charleys Cheesesteaks and Wings location, and check your store's menu to confirm they sell wings. On the morning of 7/29, you'll receive a special reward.
Gather your friends and family and head over to any of our Charleys Cheesesteaks and Wings locations to make the most of this fantastic offer. Our wings are packed with flavor, made with the best ingredients, and cooked to perfection. They're the ideal choice for celebrating this day dedicated to all things wings!
The Art of Wing Perfection
At Charleys, we take great pride in our craft, ensuring that every bite of our wings delivers an explosion of taste and satisfaction. Our wings are carefully sourced, expertly seasoned, and cooked to crispy, juicy perfection. From the first bite to the last, you'll experience the dedication and passion we put into creating the ultimate wing experience.
Choose from an array of mouthwatering sauces that cater to different taste preferences – from mild and tangy to fiery and bold. Whether you're a fan of Buffalo, Bold BBQ, zippy Lemon Pepper, or savory Garlic Parmesan, or something in between, we've got a flavor that's sure to tantalize your taste buds.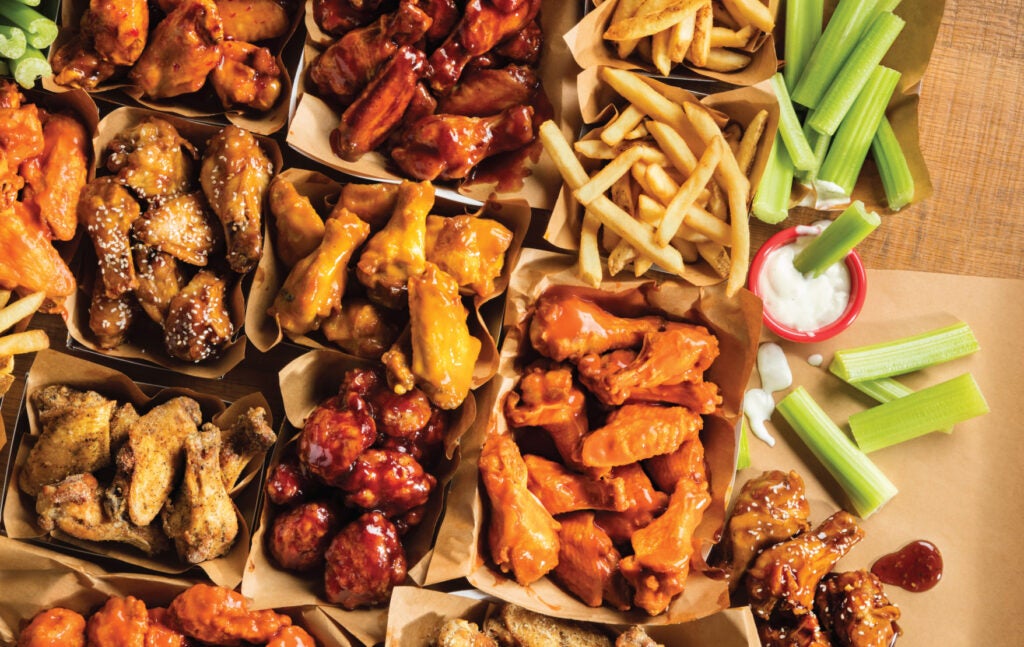 Join the Wing Extravaganza
National Chicken Wing Day at Charleys Cheesesteaks and Wings promises to be a memorable occasion filled with flavor, fun, and fantastic rewards. Whether you're a longtime fan or new to the world of wings, this is the perfect opportunity to dive into a culinary adventure like no other.
Mark your calendars for July 29th, gather your wing-loving friends, and join us in celebrating the joy of wings. Don't forget to sign up for our Rewards program! You'll enjoy triple points with your wing purchase and take advantage of our exclusive offer available only on this special day.
Make sure to follow us on social media for updates, wing inspiration, and more. We can't wait to share this exciting day with you and make National Chicken Wing Day 2023 an unforgettable one!
Disclaimer: The offers mentioned in this blog are valid only on July 29th, 2023, at participating Charleys Cheesesteaks and Wings locations. Triple points are applicable to Rewards members with the purchase of any wing product. The exclusive wing offer is only available on 7/29 and cannot be combined with any other promotions or discounts.