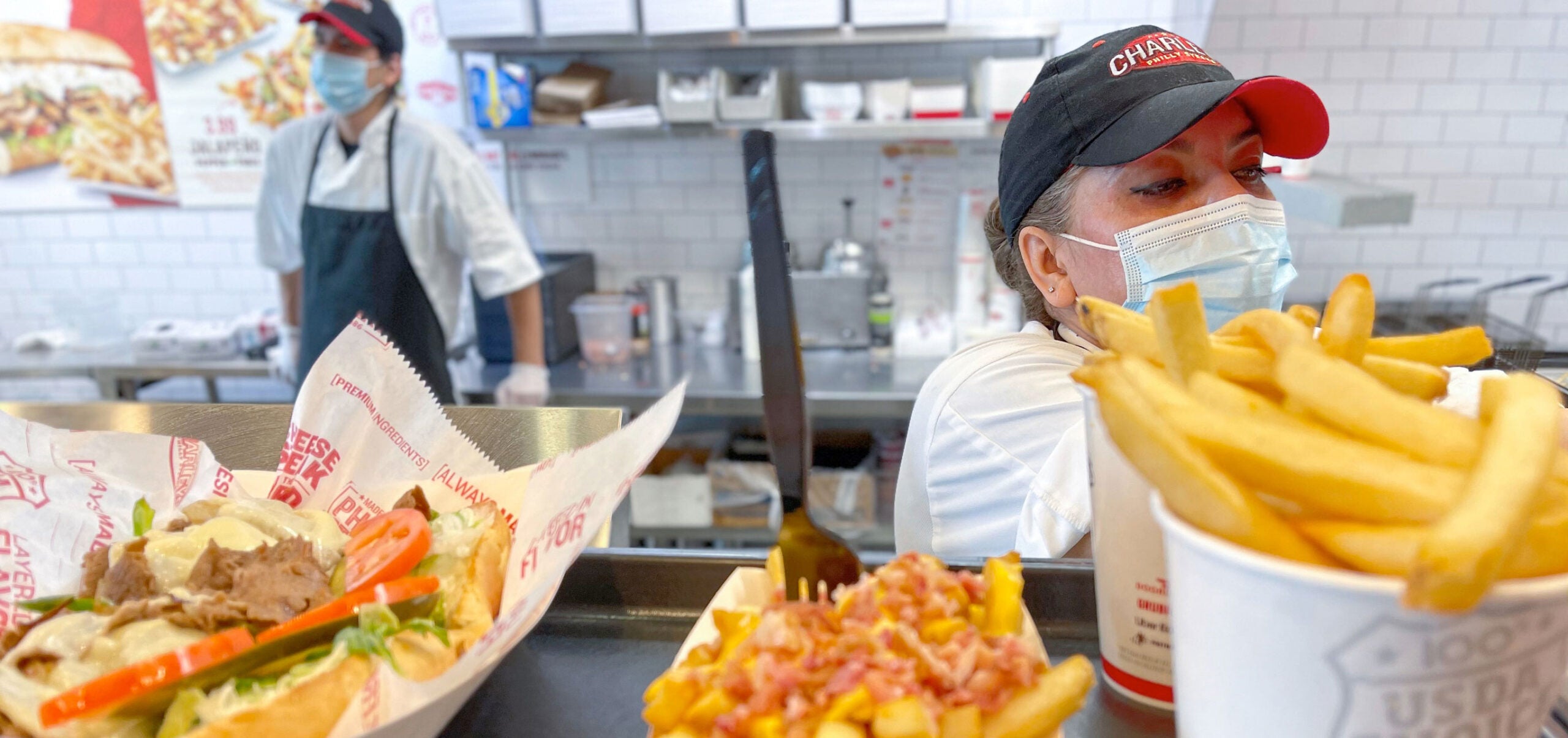 Our Story
Building A
Cheesesteak Empire
Charleys Philly Steaks founder and CEO Charley Shin tasted his first Philly Cheesesteak back in 1985 while attending The Ohio State University. As a young undergrad with an appetite for success, Shin knew he wanted to share this sandwich experience with others in a big way. After experimenting with countless ingredients and perfecting his recipe, Shin turned his entrepreneurial dreams into reality in 1986 when he opened his first restaurant called Charley's Steakery, a 450-square foot space near The Ohio State University campus. With the support of his mother, Charley's Steakery became an instant hit with college students who craved the made-fresh Philly Cheesesteaks, loaded Gourmet Fries and all-natural Lemonades.

As the customers (and rave reviews) rolled in, Shin worked on a growth plan. In 1991, Charleys started franchising with like-minded partners to share the Philly Cheesesteak love. In 2002, Charley's Steakery became Charley's Grilled Subs, putting emphasis on our "grilled-fresh-in-front-of-you" transparency. Now, Charleys Cheesesteaks is serving our favorite cheesesteaks, fries, and real-fruit lemonades at every Charleys. Select locations also serve classic and boneless wings, fried appetizers, and frozen shakes. With Charley Catering you can also enjoy our cheesesteaks and wings in your home or office.
No matter the name, we've stayed committed to quality over the past 30 years.
With over 700 locations in 46 U.S. states and in 17 countries, Charleys can be found in retail shopping centers, airports, strip centers, and Army & Air Force bases worldwide.

Our Values
We're here to do two simple things: serve delicious food and strengthen our community.
We source premium ingredients, like 100% USDA choice steak*, 100% all-white meat chicken, all-natural cheeses, and hand-cut vegetables—always grilled-fresh-to-order. Our goal is to serve cheesesteaks, snacks, and beverages that you'll be craving long after dinner is over.
While we're serving delicious food, we're also committed to giving back to our neighbors. Our philanthropic foundation, Charleys Kids, delivers grants to non-profit organizations that serve youth through education, mentorship, and food literacy in the United States and around the world. 10 cents from every combo meal sold at participating Charleys is donated to the Charleys Kids Foundation.