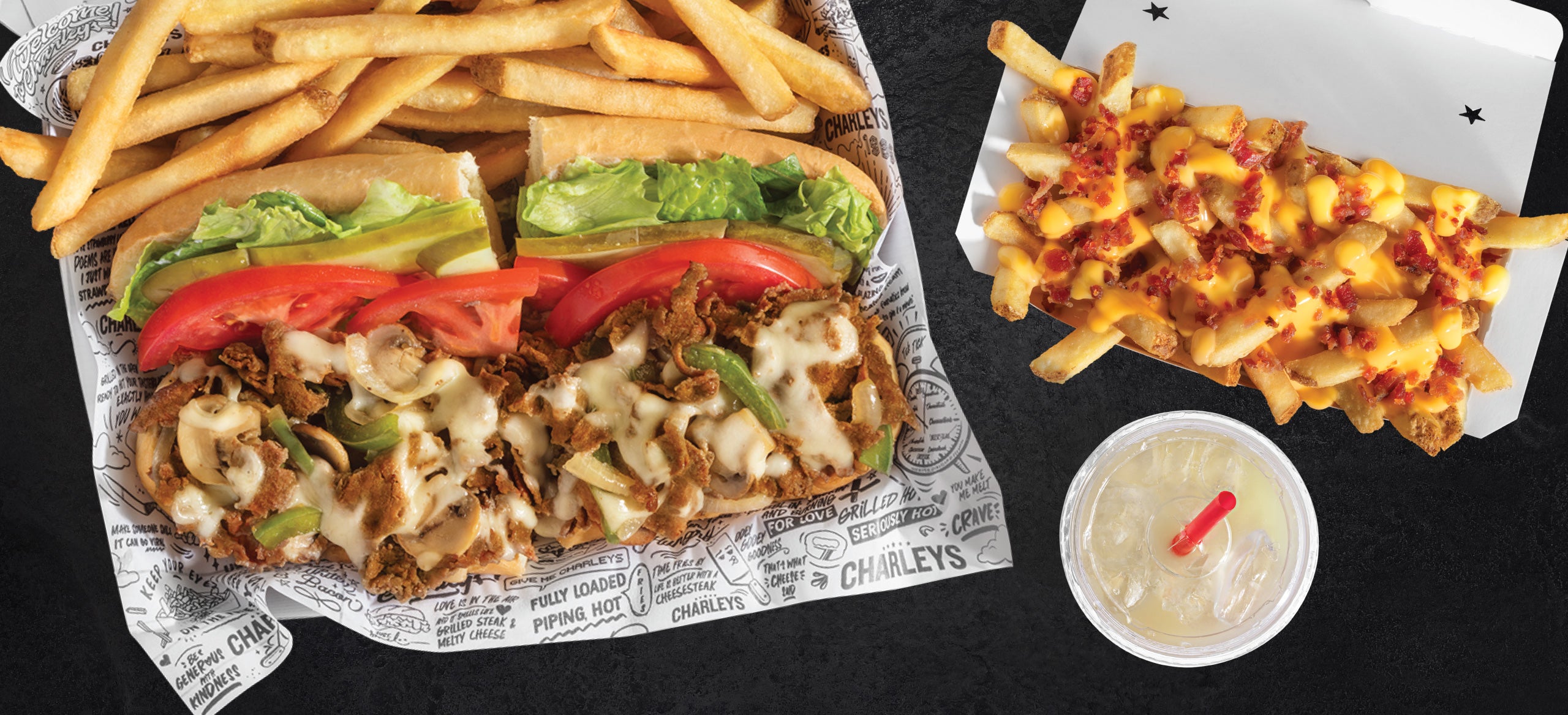 Wilmington Petro Travel Plaza
Chicken Wings
Ice Cream
24223 W. Lorenzo Rd. Wilmington, IL 60481
| | |
| --- | --- |
| Sunday | 9:00AM - 8:00PM |
| Monday | 9:00AM - 8:00PM |
| Tuesday | 9:00AM - 8:00PM |
| Wednesday | 9:00AM - 8:00PM |
| Thursday | 9:00AM - 8:00PM |
| Friday | 9:00AM - 8:00PM |
| Saturday | 9:00AM - 8:00PM |
Wilmington Petro Travel Plaza does not offer online ordering or delivery. Due to nation-wide product shortages and transportation delays, we are currently experiencing outages in some of our menu items and catering packages. We're sorry for the inconvenience!
Since 1986, Charleys Cheesesteaks has been serving fresh cheesesteaks, grilled to order. We use only premium ingredients like 100% USDA choice steak*, 100% all-white meat chicken, all-natural cheeses, and hand-cut vegetables. Our menu features original and ultimate fries, fresh lemonades made with real-fruit (trust us, these are life-changing), more. Charleys is the perfect way to satisfy your cravings. Feeding a group? Get Charleys catered!
Charleys at Wilmington Petro Travel Plaza is located near Pine Bluff Rd. and Old Rte. 66. While you're in town, check out Midewin National Tallgrass Prairie or stop by Sincerely, Salli's.