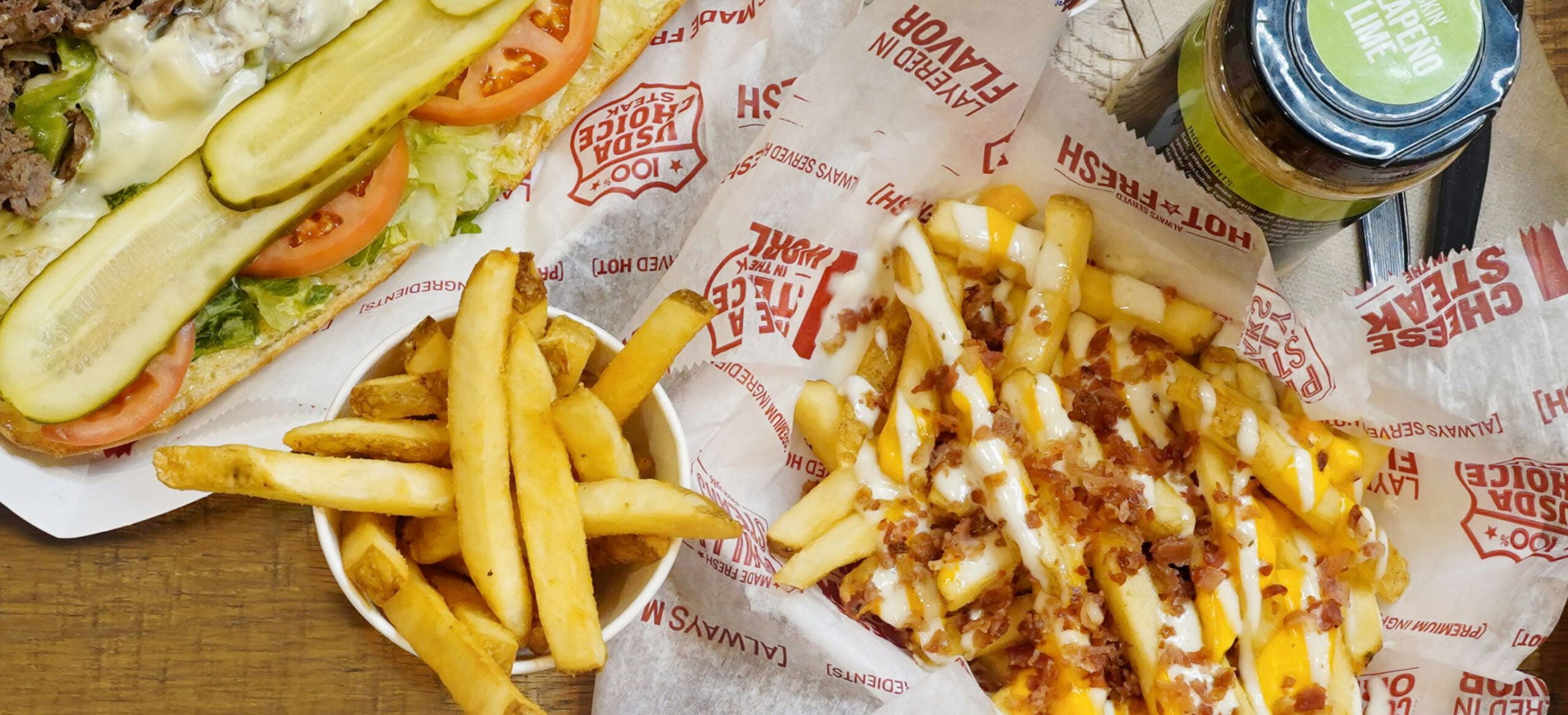 Walmart - S Aurora Pkwy, CO
Chicken Wings
Ice Cream
6101 S Aurora Pkwy Aurora, CO 80016
| | |
| --- | --- |
| Sunday | 10:00AM - 8:00PM |
| Monday | 10:00AM - 8:00PM |
| Tuesday | 10:00AM - 8:00PM |
| Wednesday | 10:00AM - 8:00PM |
| Thursday | 10:00AM - 8:00PM |
| Friday | 10:00AM - 8:00PM |
| Saturday | 10:00AM - 8:00PM |
| | |
| --- | --- |
| Sunday | 10:00AM - 8:00PM |
| Monday | 10:00AM - 8:00PM |
| Tuesday | 10:00AM - 8:00PM |
| Wednesday | 10:00AM - 8:00PM |
| Thursday | 10:00AM - 8:00PM |
| Friday | 10:00AM - 8:00PM |
| Saturday | 10:00AM - 8:00PM |
Use promo code 23GRAD at checkout to get 23% off any order of 30- or 50-piece boneless or classic wings! Available online only at participating locations while supplies last.
Since 1986, Charleys Cheesesteaks has been serving fresh cheesesteaks, grilled to order. We use only premium ingredients like 100% USDA choice steak*, 100% all-white meat chicken, all-natural cheeses, and hand-cut vegetables. Our menu features original and ultimate fries, fresh lemonades made with real-fruit (trust us, these are life-changing), hand tossed wings with chef-inspired sauces, and more. Charleys is the perfect way to satisfy your cravings. Feeding a group? Get Charleys catered!
Charleys at Walmart – S. Aurora Pkwy is located near S. Aurora Pkwy and E. Orch Rd. While you're in town, check out Cherry Creek Park, or visit the Aurora Reservoir.