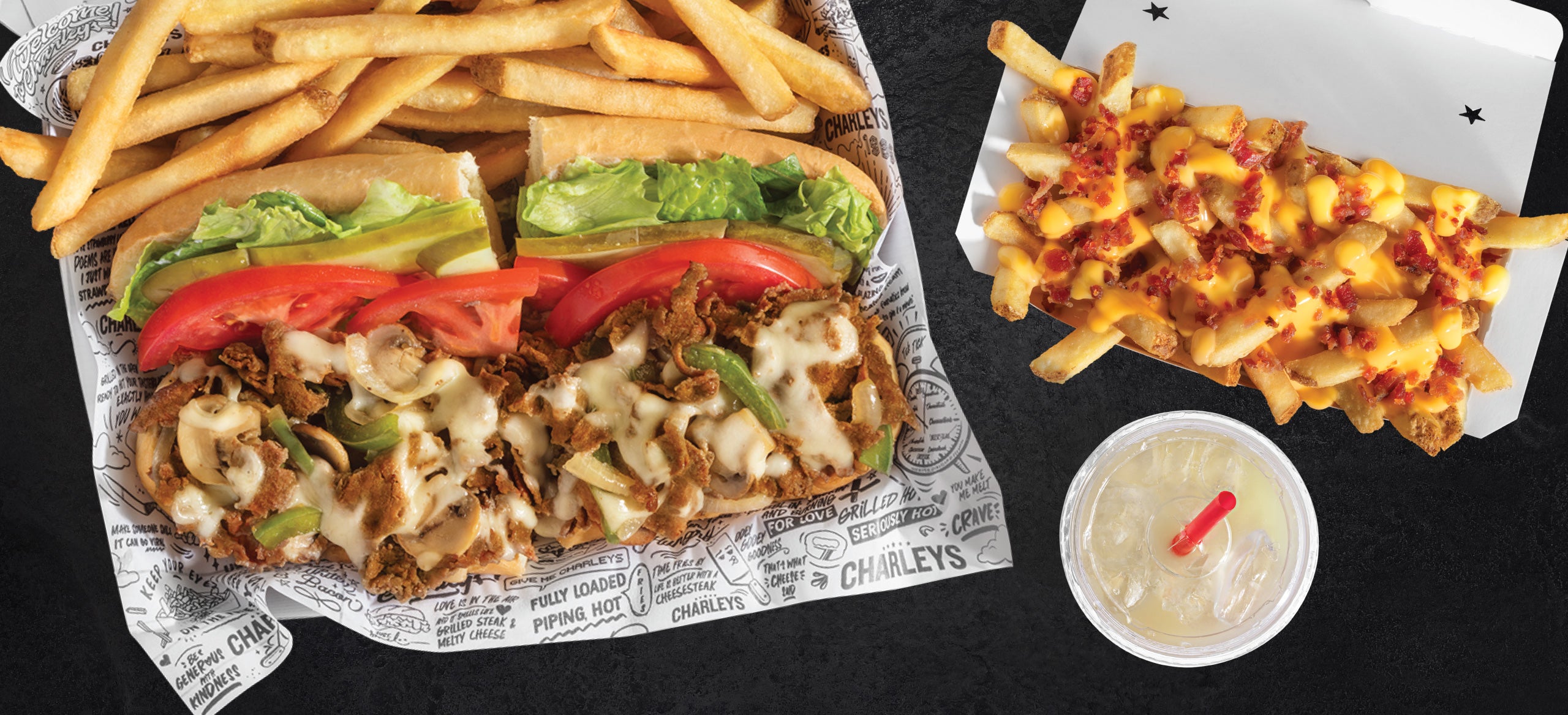 L'Enfant Plaza
Chicken Wings
Ice Cream
429 L'Enfant Plaza SW, Sp. #455 Washington, DC 20024
| | |
| --- | --- |
| Sunday | 11:00AM - 6:00PM |
| Monday | 10:00AM - 7:00PM |
| Tuesday | 10:00AM - 7:00PM |
| Wednesday | 10:00AM - 7:00PM |
| Thursday | 10:00AM - 7:00PM |
| Friday | 10:00AM - 7:00PM |
| Saturday | 10:00AM - 7:00PM |
| | |
| --- | --- |
| Sunday | 11:00AM - 6:00PM |
| Monday | 10:00AM - 7:00PM |
| Tuesday | 10:00AM - 7:00PM |
| Wednesday | 10:00AM - 7:00PM |
| Thursday | 10:00AM - 7:00PM |
| Friday | 10:00AM - 7:00PM |
| Saturday | 10:00AM - 7:00PM |
Charleys Cheesesteaks at L'Enfant Plaza is temporarily closed for renovations.
Since 1986, Charleys Cheesesteaks has been serving fresh cheesesteaks, grilled to order. We use only premium ingredients like 100% USDA choice steak, 100% all-white meat chicken, all-natural cheeses, and hand-cut vegetables. We do more than cheesesteaks, too! Our menu features original and ultimate fries, plus fresh lemonades made with real-fruit (trust us, these are life-changing).  Charleys is the perfect way to satisfy your cravings. Feeding a group? Get Charleys catered!
Charleys at L'Enfant Plaza is located near 395 and 9th St Expy.