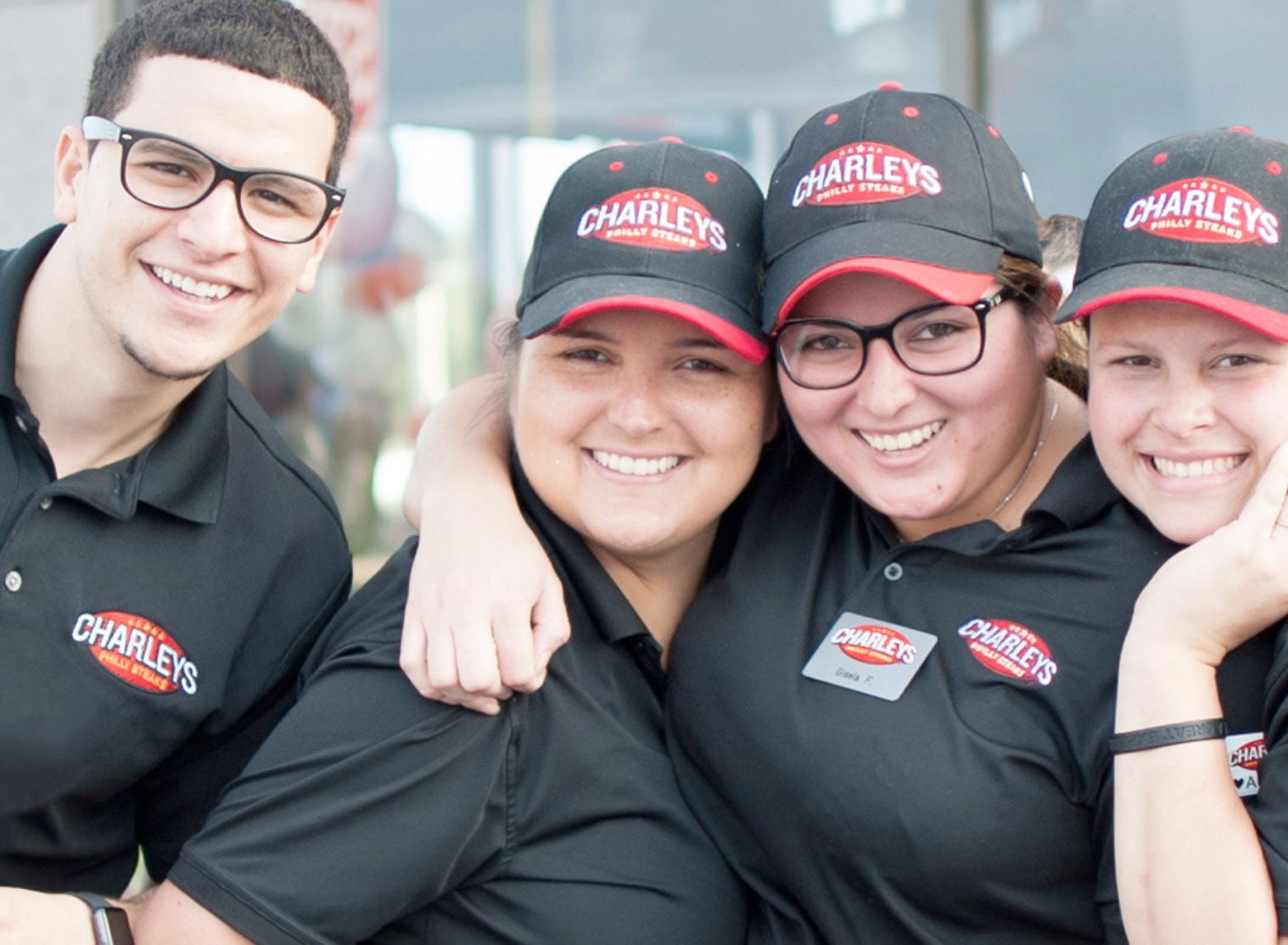 Work at Charleys!
Most of our restaurants are locally owned and operated by independent franchisees. Each restaurant has a unique vibe and team culture, but we all focus on delivering overflowing care for our guests and teammates. Our franchisees recruit, hire, train and manage their own teams, and handle employment policies and procedures. Our franchisees strive to offer competitive pay and benefits.
Interested in becoming a Charleys team member? Submit your contact info using the link below. We'll notify the stores that are closest to you.
Charleys Careers
Looking to start a career with Charleys Cheesesteaks?
Our business is built on three important principles:
We're here to quench cravings. Charleys has been serving piping hot, melty, savory, craveable cheesesteaks and french fries since 1986. Whether it's lunch, dinner, or a late-night snack, every order should hit the spot and taste exactly right.

We want you to Own It. Charleys believes the cheesesteak is an art form. Every order is an opportunity to create a masterpiece. Our store teams and grill masters craft every meal with care. You own this experience.

We deliver overflowing care. Every time for every guest.
Interested in starting a career at Charleys? To view open positions within our corporate office please click here
_______________________________________________________________________________________________________________
This link leads to the machine-readable files that are made available in response to the federal Transparency in Coverage Rule and includes negotiated service rates and out-of-network allowed amounts between health plans and healthcare providers. The machine readable files are formatted to allow researchers, regulators, and application developers to more easily access and analyze data.