In August, we celebrated the openings of two new Charleys Cheesesteaks locations across the country! Our local franchisees are working to deliver delicious cheesesteaks to new communities all across the country.
Charleys Philly Cheesesteaks and Wings – Converse, TX
Located between Seguin Rd. and Heights Valley just southwest of Venture Way, our new Converse, TX started serving on Thursday, August 19th. Our new Charleys location is the perfect lunch or dinner option whether you're a Converse native or just traveling through.
Address:
8144 FM 78
Converse, TX 78109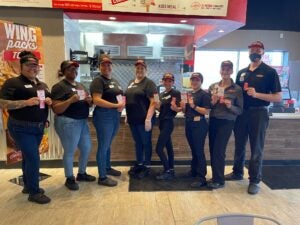 Follow Charleys Philly Steaks – FM 78 on Facebook
Charleys Philly Steaks and Wings – Lakewood, OH
Our new Charleys Philly Steaks and Wings location in Lakewood City Center opened on Tuesday, August 24th. This new Charleys location is serving up our menu staples like cheesesteaks, fries, and real-fruit lemonades. This location also serves classic and boneless wings, which are the perfect indulgent for a night in or a catered party.
Address:
14833 Detroit Ave
Lakewood, OH, 44107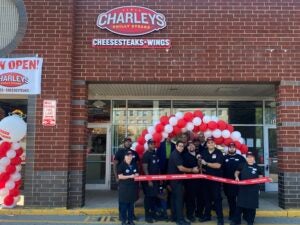 Follow Charleys Philly Steaks – Lakewood City Center on Facebook
Interested in owning your own Charleys Cheesesteaks? Learn how you can become a Charleys franchise owner at www.charleysfranchise.com