At Charleys Cheesesteaks, we're proud to introduce a unique and delicious twist on the classic Philly Cheesesteak with our Kentucky Bourbon Cheesesteak. This sandwich combines the bold flavors of Kentucky bourbon with the juicy steak and melted cheese that are the hallmark of a traditional cheesesteak, creating a one-of-a-kind dining experience. Hurry, because the Kentucky Bourbon is a 2023 limited time offer!
Our Kentucky Bourbon Cheesesteak starts with a generous helping of juicy, seasoned steak, cooked to perfection with sautéed onions for a flavorful, crispy exterior and a tender, juicy interior. We then top it with melted cheese cheddar cheese and French onion crisps for crunch. Then, we top it with optional lettuce and tomato.
But the real magic of this limited-time only cheesesteak comes from our Maple Bourbon Glaze, made with a blend of Kentucky bourbon and a secret blend of spices. This sauce enhances the flavors of the steak and cheese, making each bite a true taste sensation.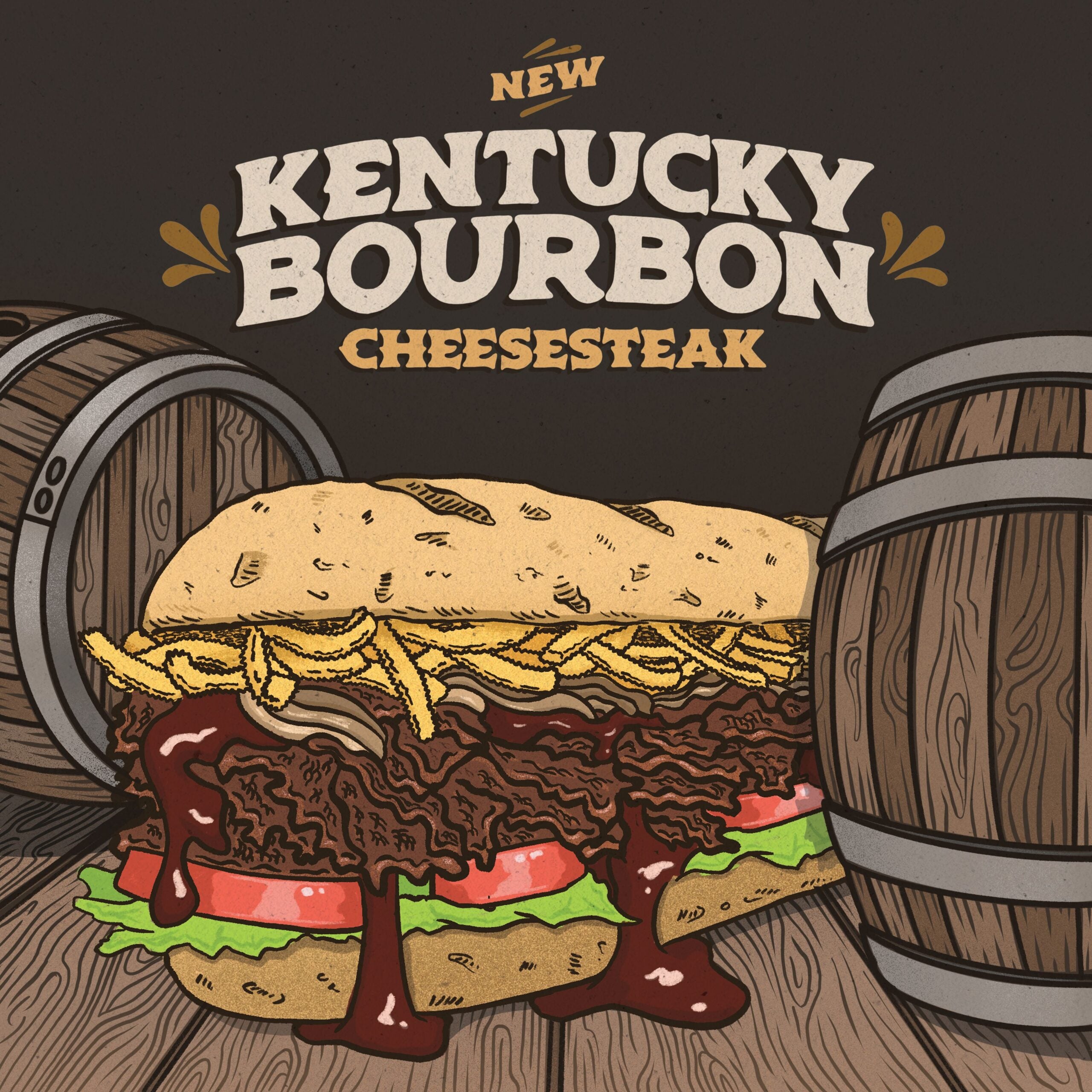 At Charleys, we are committed to using only the freshest and highest-quality ingredients in our menu items. Our steak is sourced from premium beef, carefully selected and seasoned to perfection, while our cheese and vegetables are always fresh and crisp, ensuring that every bite is packed with flavor.
If you are a fan of bold flavors and delicious food, then the Kentucky Bourbon Cheesesteak from Charleys is the perfect sandwich for you. Whether you're looking for a quick and easy lunch or a hearty dinner, this sandwich will definitely hit the spot. Order online or stop in your local Charleys to try one today! Get one soon, because it's here for a limited time only in 2023.
So come visit us at Charleys Cheesesteaks and treat yourself to the unique and delicious flavor of our Kentucky Bourbon Cheesesteak. We promise you won't be disappointed!