This fall, select Charleys Cheesesteaks locations are serving up a seasonal treat- the new Apple Pie Shake and Apple Pie Sundae! These new ice cream creations combine the creamy vanilla soft serve with warm, cinnamon flavors of apple pie. They're here for a limited time only this fall so be sure to snag one before the season changes!
The Apple Pie Shake features cinnamon apple pie pieces blended with vanilla soft serve vanilla ice cream. These 16-ounce shakes are served topped with whipped cream.
The Apple Pie Sundae is served with a cup of soft serve vanilla ice cream, topped with cinnamon sugar apple pieces.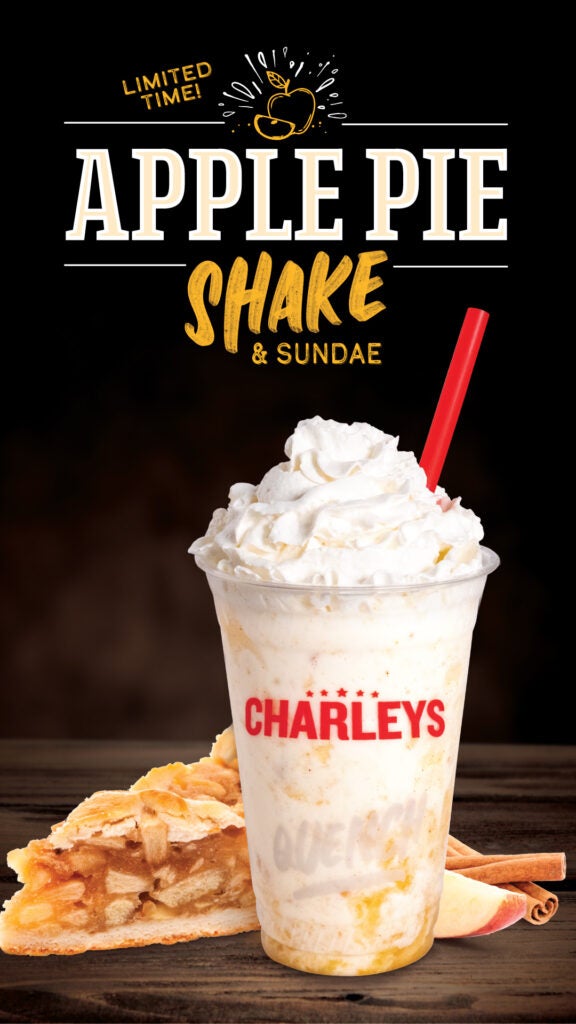 These shakes and sundaes bring the flavors of fall and are a perfect complement for a cheesesteak or wings. The Apple Pie Shake and Sundae also pair well with gourmet fries if you're looking for a hearty snack.
Shakes, sundaes, and ice cream cones are available only at select Charleys locations. Be sure to check your location's menu by favoriting your location and checking your store's menu. Shakes and sundaes are available in-store at participating locations. Shakes are available online only at select locations, so be sure to check your store's menu before ordering. Enjoy!