March 24 is National Cheesesteak Day, and to celebrate our favorite day we're debuting our newest creation – the Fiesta Cheesesteak! Here for a limited time only, the Fiesta Cheesesteak is the sandwich that spice lovers have been waiting for. To spread the spice love, we're also releasing a gourmet Fiesta Fry! Learn more about Charleys' new cheesesteak and fries here.
What's on the Fiesta Cheesesteak?
Charleys' new Fiesta Cheesesteak starts with the basics – USDA choice steak, grilled to order for each guest. We season the steak with Tex-Mex seasoning, then blend in sautéed green peppers and onions. The steak and veggies are topped with melty Pepper Jack cheese, which adds a creamy, zesty bite to the cheesesteak. Finally, we top the Fiesta off with sliced jalapeños. Each cheesesteak is served on our signature toasted roll and topped with optional lettuce and tomato.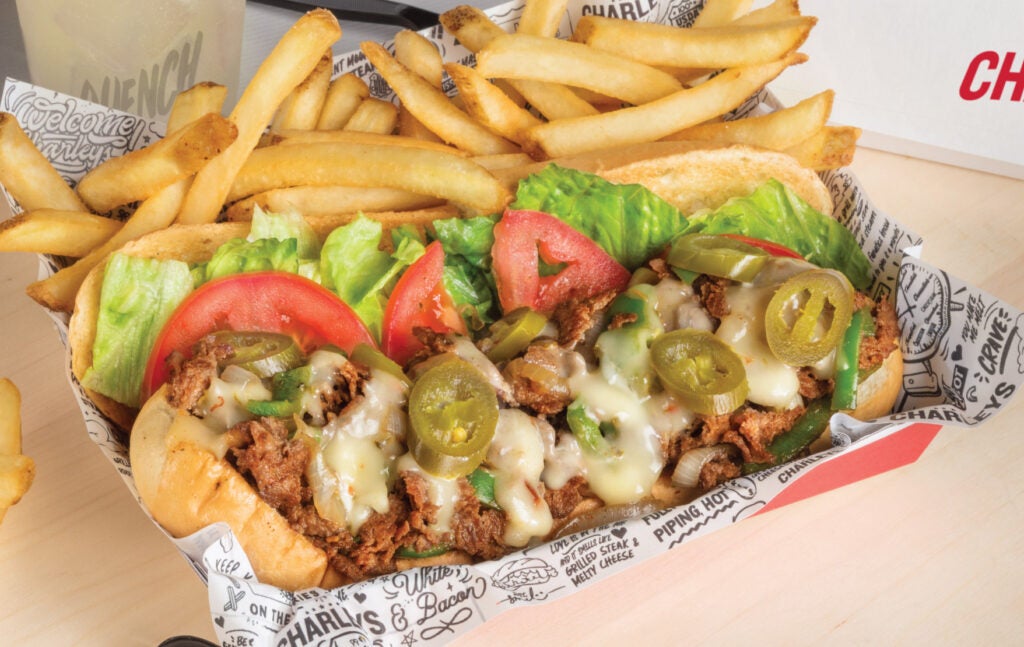 Tell me more about the Fiesta Fries!
The Fiesta Fries are a limited time only gourmet fry option. These come with Tex-Mex seasoned steak, Pepper Jack cheese, green peppers, onions, and sliced jalapeños piled on top of our fresh, crispy french fries.
How can I #OwnIt?
Want to know how to customize the Fiesta Cheesesteak? You've come to the right place. Spice lovers can ask for extra jalapeños or added banana peppers for added kick. If you're into cheese, you can get double Pepper Jack cheese or add on provolone to help cut the spice. We're always a fan of adding extra steak or even bacon for a salty kick. Veggie lovers can customize their Fiesta by asking for no steak, then adding extra green peppers and onions. You can even add mushrooms for more veggie goodness!
How long will Charleys have the Fiesta Cheesesteak and Fiesta Fries?
The Fiesta is available in stores and online at order.charleys.com starting on Friday, March 11 through May (and if it becomes a favorite, it might stay longer!). We have other delicious cheesesteaks planned for 2022, so be sure to get the Fiesta before it's gone. If you want to show your love, tag us on social! We love your TikToks, Instagram posts, and Tweets.